Alay Text Generator
Friday, March 26, 2010 20:32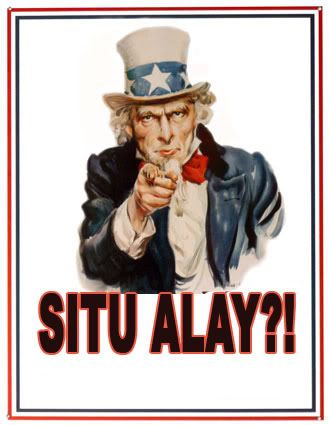 Saya termasuk orang yang suka kesal jika dikirimi teks dengan format alay, tahu kan teks alay ?, itu tuch teks yang ada huruf besar dan kecilnya, dan yang lebih parah menggunakan tanda seperti @,#,$ waduh… pusing bacanya. Mau gak dibaca tapi takut penting, biasanya saya minta dikirimi ulang dengan teks biasa.
Pada artikel kali ini saya mau memberikan teks alay generator. Semoga tulisan ini menginspirasi, pasti sudah tidak sabar ya mau coba teks alay generatornya, silahkan langsung ke TKP.
You can follow any responses to this entry through the
RSS 2.0
feed.
451 Responses to "Alay Text Generator"
Leave a Reply
You must be logged in to post a comment.